Frequently Asked Questions
Why See A Concierge Doctor Who Practices Functional Medicine?
24/7/365 direct, unlimited access to Dr. Crawford - a premiere Specialist in Functional, Preventive and Primary Care medicine.
Finally get the real answers (and solutions) to why you don't feel well.
Personalized functional healing, lifestyle, and longevity plan.
Zero office waiting. Rapid responses to emails, texts, and phone calls directly from Dr. Crawford.
Flexible scheduling. No time limits whatsoever.
Reasonable annual services cost saving you (literally) thousands of dollars in the long-run. Absolute VIP care.
What Is Anti-Aging Medicine? Is It The Same As Functional Medicine? Integrative Medicine?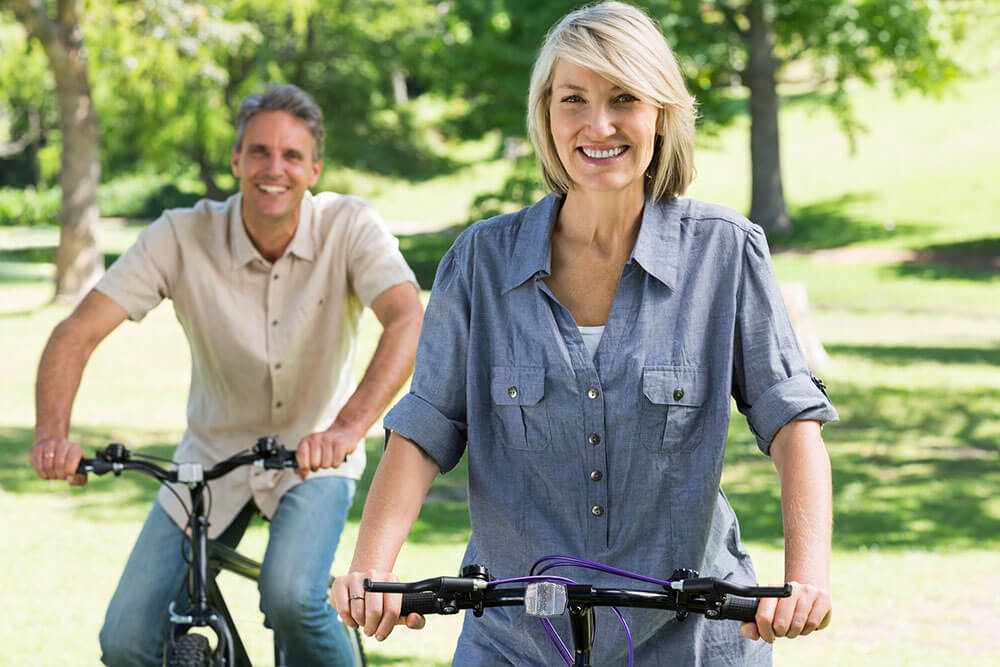 Anti-aging medicine is a catch-all term which is still used by some; but is largely "outdated." The general meaning is a practice of medicine which promises to slow the aging process and prevent the degenerative diseases of aging such as autoimmune disease, metabolic syndrome, diabetes, cancer and Alzheimer's disease. Other terms which are comparable to anti-aging medicine nowadays include functional medicine, integrative medicine and regenerative medicine. Functional medicine is now the most often-used term to describe "root cause" medicine; exactly what Dr. Crawford does.
What Are The Benefits Of Seeing A Concierge Doctor?
Dr. Crawford's patients love that they can communicate directly with Dr. Crawford at any time; without having to go through any intermediary such as a nurse or receptionist. Whether you would like a phone conference or a follow-up in-person visit, your needs will be accommodated almost instantly. There are no limits on the amount of emails, text messages, phone calls or visits you can have with Dr. Crawford. As she likes to say, "Everyone has different issues and needs and I simply accommodate the individual needs of each and every patient."
In addition, any supplement, hormone, or integrative you require will be shipped right to your door. As a "special bonus" you are welcome to consult Dr. Crawford about family members and even your dog!
Are Concierge Doctor Visits And Medications Covered By Insurance?
Medical insurance specifies how long visits with your doctor will be. Due to the intense and thorough nature of Dr. Crawford's medical services, most insurance companies just plain won't reimburse you for Dr. Crawford's time. However, if you have a Health Savings Account, you can pay for services and medications (integratives, supplements and hormones) with that account. In addition, you will be supplied (upon request) with any receipts desired to obtain partial or full reimbursement from your private insurance company.
What About Lab Testing, X-Rays And Other Tests?
Dr. Crawford can order any type of testing you need, including a large assortment of specialized blood tests utilizing your health insurance. Dr. Crawford sub-contracts with a discount lab testing broker who negotiates group price reductions with Labcorp, so if you have a large deductible or "not so great" health insurance, your labs will not "cost a fortune." She can get more complete blood work than you have ever seen (5K-10k worth) for less than a fraction of the price. If this were ordered by your primary care physician, two things would invariably happen, in her many years of experience.
Number one: Your primary care doctor would not get all of the exact labs necessary (in the past-this was the rule, not the exception) and then it would be an onerous task for you to get the results from your doctor to Dr. Crawford.
Number two: You would end up paying more for the blood testing as a result of non-payment for certain tests and co-payment fees.
Where Do I Have Blood Tests Done?
Luckily, there are Labcorp facilities all over the country, so you can generally have your lab work done in your own home town. Dr. Crawford will receive your lab work results via email, with no "work" required by you.
What Is Dr. Crawford's Fee Schedule And When Do I Pay It?
Dr. Crawford requests that you pay for her services one time; annually; after you receive your new patient goody packet. Her standard fee is slightly higher for those with more complex diagnoses, requiring intensive contact; Alzheimer's, Mold Illness and Cancer. She cannot take on more than 2 new patients each year with any of those three diagnoses. For more specific information about your fee please contact Dr. Crawford about your medical issues and concerns.
What Happens After I Decide That I Would Like Dr. Crawford As My Concierge Doctor?
First of all, congratulations for taking control of your health with this decision. You will be glad you did.
1. Dr. Crawford will mail you 3 questionnaires to return to her via fax or (preferably) email.
2. She will contact you as soon as she has these questionnaires. At this time, you will be able to schedule your appointment with her, taking into consideration travel arrangements and a two; sometimes- three week lag time for complex lab work to return.
3. She will (with your permission) charge you for your lab work and send you the "activated" lab slip with instructions regarding where/how to get this accomplished.
4. You will see her for your first two hour "new patient visit." If you need advice on flights, transportation or hotels, just ask!
What Happens At My First Visit?
When you arrive for your first visit, you will be greeted by Dr. Crawford; there is no waiting involved. You will be treated as a guest as well as a patient.
1. As always, the "patient history" is of paramount importance. You and Dr. Crawford will review what you have discussed on the phone, what the questionnaires reveal, and any other topics you desire. Dr. Crawford will have questions for you based on your responses.
2. You will have a physical examination. Dr. Crawford requests that you are up-to-date on typical screening exams and imaging such as breast exams and mammograms (or ultrasound vs. thermography), prostate exams, baseline chest X-ray, EKG and baseline colonoscopy (if over 50 years of age).
3. You will then look over all of your lab tests with Dr. Crawford, who will explain the meaning of all of the results.
4. Together; you will make a "game plan" with two immediate goals in mind. First, whatever you have requested from her will always be addressed with solutions to alleviate pain, improve sleep, energy, cognition, or lose the weight you wish to lose. Anything that is bothering you will be addressed from a "root cause" point of view with solutions which make sense to you. Next, any bothersome lab tests and/or biomarkers will be addressed with sensible solutions to normalize or reverse the abnormal values.
5. The following day, Dr. Crawford will send you an email which gives you your step-by-step plan to regain excellent health, feel younger, look younger and indeed, evolve into being physiologically younger. This email will include the issues and the remedies which you have discussed, plus handouts and blog links to further explain and educate you about your health needs.
The email will contain all of the behavioral changes you have mutually agreed upon as well as the source and name of the hormones, supplements and integratives you will require. She will place your orders that day; with expected receipt of all medications within the next week.
How Often And How Do I Keep In Touch With Dr. Crawford?
When you are first seen, you will likely have questions either about something in your email or about something in a shipment. When you have a question, simply send Dr. Crawford an email and she'll answer it. If you have several questions or the question (or two) is complex, she will suggest that you give her a call to discuss your questions on the phone.
You then simply "take it from there", contacting her when you feel that you need her input. When in doubt, get in touch. As you become completely well; with goals reached, you will move onto more complex subject matter as you desire; such as how to create a "non-toxic home", how to do intermittent fasting correctly, how to do HIIT most efficiently and so on. These are just several of many examples of the topics you might be interested in or that Dr. Crawford might feel are important for you.
What Are Typical Functional Medicine Issues Dr. Crawford Is Sought Out For?
Most new patients wish to normalize their weight, improve their sleep and have more energy, mental focus/memory and sexual desire. Some will say that they have seen several other doctors who couldn't figure out what was making them feel sick. Dr. Crawford invariably figures it out! Some people will have great "health habits" and some will not. Dr. Crawford doesn't "shell-shock" new patients; she works with them to establish what will work best for them to stay healthy for life and she'll do it in a manner that will be "palatable" (literally and figuratively) to each individual.
If you are currently a smoker, Dr. Crawford will steer you to her online advice on how to quit smoking so that you can be (at least) one month smoke-free when you see her.
Some patients will have new-onset autoimmune disorders and decide that they don't want to take pharmaceuticals. Others might have received the news of a cancer or Alzheimer's diagnosis and read that functional medicine is the answer. Dr. Crawford can indeed address these two life-threatening problems. Still others may be aware that she is not only an expert in the treatment of mold illness, but that she is a recovered "mold survivor" herself; having developed non-drug protocols for herself which she has then successfully used to treat others.