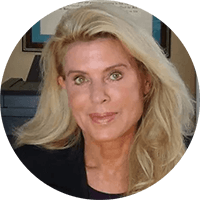 Schedule Your FREE No Obligation Consultation
Prior to becoming a patient, we must speak to each other to ensure we are a good fit. If you choose to become a patient, I promise you superior competency (including all current research, written, and oral board certifications) regarding your issues as well as my full, direct availability.
I apologize that insurance is not more flexible regarding the coverage of functional medicine services and medications.
Recommended
Recommended
To get started
Fill out the secure form below & Dr. Crawford will contact you as soon as possible.
---
Please include your name, age, occupation, and what's bothering you. This information is required to schedule your consultation.
Your information is 100% private and will only be seen by Dr. Crawford.
Dr. Crawford is located in Vero Beach, Florida & serves patients all across the country including Alaska & Puerto Rico.
1880 37th St Suite 3
Vero Beach, FL 32960
with Dr. Al Bucaj
Phone: 321-951-9161 Fax: 321-953-9993
For more information, please review our FAQ pages for immediate answers to common questions & concerns.
Fees & Insurance FAQ Concierge Doctor FAQ