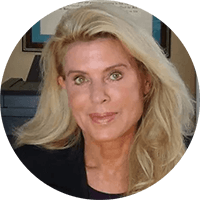 Schedule Your FREE No Obligation Consultation
Prior to becoming a patient, we must speak to each other to ensure we are a good fit. If you choose to become a patient, I promise you superior competency (including all current research, written, and oral board certifications) regarding your issues as well as my full, direct availability.
I apologize that insurance does not pay for my services or the functional medications you will require for treatment. Click here to learn about other options.
Recommended
Recommended
To get started
Fill out the secure form below & Dr. Crawford will contact you as soon as possible.
---
Please include your name, age, occupation, and what's bothering you. You will not receive an answer without this information.
Your information is 100% private and will only be seen by Dr. Crawford.
Dr. Crawford is located in Vero Beach, Florida & serves patients all across the country including Alaska & Puerto Rico.
1880 37th St Suite 3
Vero Beach, FL 32960
with Dr. Al Bucaj
Phone: 321-951-9161 Fax: 321-953-9993
For more information, please review our FAQ pages for immediate answers to common questions & concerns.
Fees & Insurance FAQ Concierge Doctor FAQ