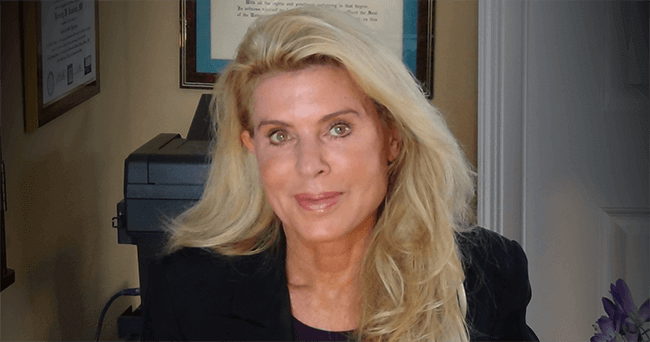 Medical Creds
Dr. Kim Crawford is a nationally recognized Functional Medicine Specialist, having obtained her oral and written Board Certifications from the American Academy of Anti-Aging and Regenerative Medicine (A4M). As a board-certified Internal Medicine Specialist, she uses her well-honed diagnostic skills to treat patients via Functional Medicine, where all aspects of health and well-being are considered. She tries to avoid the use of pharmaceuticals, substituting what are called "integratives" which include peptides, bioidentical hormones, and compounds which are the precursors to patented drugs.
She can successfully treat any and all "hormone issues", weight-gain disorders, cognitive loss, leaky gut, fatiguing illness, many autoimmune disorders as well as metabolic syndrome, biotoxin (mold) illness, non-advanced coronary artery disease, ancillary therapy to improve outcomes for cancer treatment, and more. As we age, it is not "normal" to have sleep disturbances, lose our youthful energy, and have decreased cognitive function. Dr. Crawford addresses these issues which most "write off" as "normal aging."
My Story
I enjoyed a lifetime of excellent health until I was inadvertently exposed to high levels of environmental mycotoxins (mold toxins) which slowly and silently attacked my G.I. tract. I subsequently developed CIRS (mycotoxin illness), leaky gut and then - Crohn's disease. I learned firsthand what it was like to have an autoimmune disease that was totally life-altering.
It was obvious to me that no one had "the complete answer" when it came to a Functional Medicine treatment protocol including the "exact, right diet", the "exact right way to heal leaky gut", replace the microbiome, detox correctly from the mold toxins, and control the autoimmune process. By reading everything there was to read, and even experimenting on myself, I developed what many Physicians consider to be the most effective protocol for treating autoimmune disease as well as for the treatment of CIRS. I lead an entirely functional life; not yet 100% cured (but that's coming!); however; very well managed, as do the patients I have had the good fortune to lead back to healthy and functional lives from their autoimmune diseases.

Why Should You Trust Me As Your Physician?
Traditional medical system approach relies heavily on the concept of specialization and there are very good reasons for that. However, medical specialists too often treat patients exclusively through the scope of their field of specialization. This can unfortunately lead to misdiagnoses and/or overlapping medications with escalating side-effects.
All systems in the human body are interrelated, which is why I always consider every single facet of the health of my patients. My training as an Internist allows me to use this approach because of my very thorough understanding of human physiology. I have helped literally tens of thousands of people over the years while practicing medicine. I started out as an Internist, spent my share of time in the ICU as a Critical Care doctor, and for the past 15 years; as an Integrative Medicine doctor; where my patients soon become more like extended family members.
If you're looking to improve your health and longevity, I most certainly can help you. If you have struggled with your weight or with issues other doctors cannot help you with, or worse, told you "it's in your head," I most certainly can help you.
By the way - because I am a concierge doctor, you will have direct access to me, starting with your first 90-120 minute visit. You'll have my email, cell-phone number (for texts) and even my home phone number so that you can always have your questions addressed promptly and privately by only me.
Education & Board Certifications
Undergraduate degree: Major(s) Cellular Biophysics and Music: University of Pennsylvania

Published co-author of clinical research papers: Wistar Institute of Aging – University of Pennsylvania

Medical degree: St Louis University Medical School

Internal Medicine Residency: University of South Florida

Board Certification: Internal Medicine

Certified Lipid Specialist: DeBakey Heart Institute/Houston

Fellowship Certification: American College of Preventive Medicine

Team Physician Sports Medicine Board Certification: American College of Sports Medicine

Diplomate: American Academy of Anti-Aging Medicine (A4M)

Board Certification: American Academy of Anti-Aging Medicine (A4M)

Can Anti-Aging Medicine Make Me Look Younger?
The short answer is yes! While I haven't had many "full care" patients seek me out so that they can look younger; wanting to look younger is always on everyone's "wish list." Indeed, getting rid of inflammation, oxidative stress, normalizing blood sugar levels, controlling cortisol levels, and normalizing hormones all factor into "inside-out" ways to look younger. By making sure your internal environment supports optimal cellular functioning, we can then optimize the production of the skin's building blocks and intra-cellular matrix: more collagen, less cross-linked ("old") collagen, more elastin, and more hyaluronic acid.
Now, to accommodate patients who simply want to look younger or recover quicker from Plastic Surgery, I'm offering my Functional Esthetics services to you at a discounted introductory price, right here.
Want to get well and stay healthy for life?